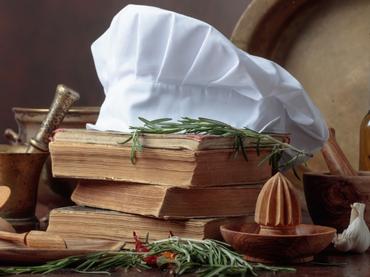 "You have conquered the monumental!"
Your Meal Genius program is something I can recommend to my clients. As a chef and nutrition geek, I know what I need to eat each day. But to tell others feels like a monumental task. It looks like you have conquered the monumental!
- Greg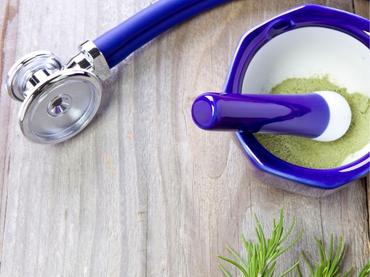 "Your Books are the Best I Have Seen to Date…"
As a wellness doctor and student of natural medicine, I believe that your books are the best, most informative, most physiologically correct I've seen to date.
- Jim Hovey, DC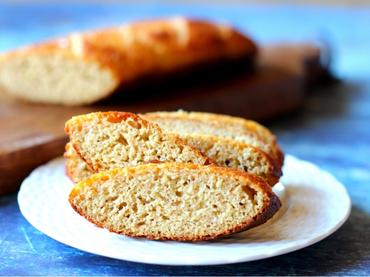 "Your Have Provided Great Information"
I never made bread in my life until I got your book. I've made your Classic Sandwich Bread three times with no problems. I can't wait to try some of the others. You have provided great information!
- Jerry N.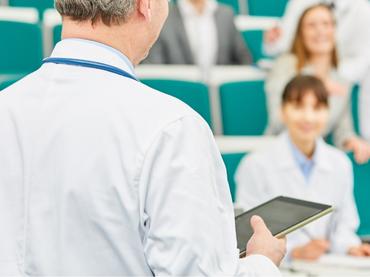 "I Would Like to Provide Your Information to My Patients…"
As a prevention-minded family doctor, I have been recommending similar concepts to my patients and in my public lectures for 15 years or more. I am impressed with the total package you have put together. It is a comprehensive curriculum and reference library.
It would be a great benefit to my practice if I could provide Healing Gourmet publications to my patients. If more physicians of like mind would make your materials available, it could have a profound effect!
- Ken Hurst, MD, FAAFP
"I Admire Your Work…"
As a doctor who practices alternative medicine, I would just like to say how much I admire your work.
- Dr. Loretto Maxwell
"A Big Congratulations!"
Wow! I am jealous. What a masterful job you have done to put together a subject so diverse as nutrition and make it simple and informative. I will be sharing your information with my patients, as well as bettering myself.
- Robert C. Kenny D.C., F.A.S.B.E.
"Praise from a Healing Chef…"
Your information is wonderful. I have purchased it so that I can use it in my work and offer it to my clients. Thanks for all your great work helping us to take better care of ourselves, each other and our shared planetary home.
- Dennis Gale Malone, Executive Chef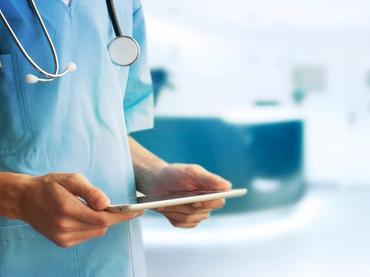 "A Great Arsenal of Nutrition…"
Although I have been a Certified Nursing Assistant for 20 years in mainstream medicine, my heart and mind have always been immersed in natural (much more effective) modes of healing.
They often mock me at work. But guess who will be alive to talk about it in 40 or 50 years (I am currently 55)? Your website is a great arsenal of nutrition for me to draw from.
- George Vetnar
"Amazing Research…"
You do an amazing job on your research. We need more like you out there. Keep up the great work!!!
- Patricia L. Long, CEO, Integrated Cures International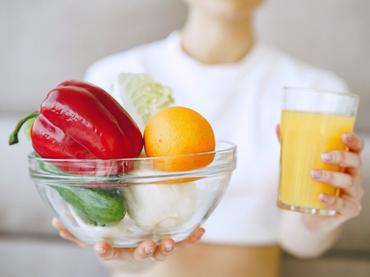 "I have started sharing your website with my clients"
I want to thank you for the delicious and OOOOH SOOOOOOO good for you desserts!! I ordered some a few months back and just tried them and was SO IMPRESSED with the taste, texture and, of course, clean ingredients!
I am a drugless health practitioner and weight loss coach and have started sharing your website with my clients. I love ALL the wonderful info and articles you send out weekly. I would LOVE to be able to share these articles on my Facebook page, etc… Everyone needs to know about you!
Thank you again for all you do and offering such "wholesome" products!
- Tracey Vlahos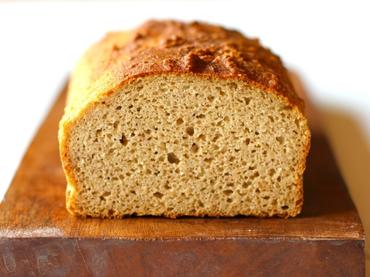 "Finding you has brought real, practical help for our family…"
I made your Pullman Bread last night. My husband liked it and toasted it this morning. Doubled the recipe and used cashews instead of almonds. It baked into a lovely dome. Bouncy, chewy, and light in texture. Slices beautifully.
I love the way you lay out important and vital information about whole grains, wheat and "gluten free" foods. This is info most people don't begin to realize. I also like your openness in explaining the processes for recipe development and that one ingredient could change a recipe a lot (I don't have the time to experiment).
I'm also impressed in the way you bring your scientific background, gifts and skills to the recipe projects, as well as her personal experience. All those factors shine through in the recipes and the explanations.
- Fiona Timmins
"The most delicious meal I've ever made… I feel like a professional chef!"
I just made the Paleo Chicken Marsala. This must be the most delicious meal I've ever made. It made me feel like a professional chef. The aroma while it was cooking was so good it was driving me crazy having to wait. I can't thank you enough and just wish I had found out about you sooner. How can food be so delicious and be healthy.
- Daniele Larose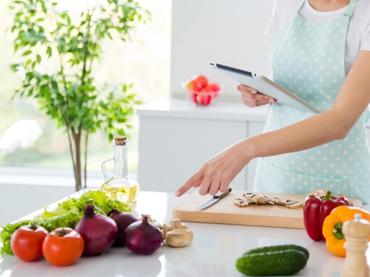 "I am Blessed to Have Found You…"
I have learned so much from your e-books. And I love the food encyclopedias on your website. What a wonderful source of education! I am blessed to have found you and your work. Thanks!
- Lynn Gorfine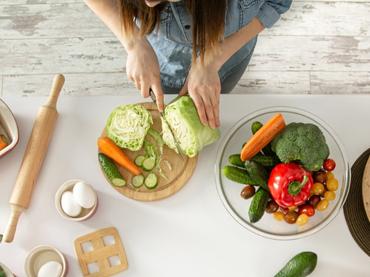 "What a Great Source of Recipes!"
Your site is absolutely excellent! I've become very conscious of healthy eating as a pre-requisite to staying healthy and vital. Your site meets every standard of expertise and quality advice. And what a great source of recipes!
Thank you for providing such a great service to an unhealthy, misinformed world!
- Harjeet Virdee
"It's amazing how simple it is to live healthy… I love that your recipes are so tasty and not complicated or expensive!"
My family has a history of high cholesterol levels and since my LDL was not coming down satisfactorily, my doctor put me on a statin drug. In the meantime, I had a hysterectomy, which added to my weight gain.
I wasn't happy to be taking the drugs. And besides that, my husband and I wanted to lose a few kilograms. I also had problems with low blood sugar. So, I began looking for natural ways to stay healthy, lose weight and get off the cholesterol medication.
I found the help we needed by making a few changes to our diet. Because we have always eaten quite healthfully, I didn't realize that we were doing anything wrong. But by changing just a few things here and there and making correct choices, the kilograms fell off, low blood sugar is no longer a problem, and my cholesterol level is excellent. Best of all, we have so much more energy!
It is amazing how simple it is to live healthy, lose weight and never go hungry when you are given the tools and a bit of knowledge. I love that your recipes are simple and tasty, and not complicated or expensive!
- Noaleun Tearnan
"I love your work and your standard methodology"
I just spent $40 on new recipes I thought were yours since your site showed them.
You might ask why?
You may not realize the difference in your recipes and others, dear lady.
I previously bought all your recipe books. I have also been contacted by Paleo Hacks via various different channels and have downloaded many of their recipes too.
I then started actually using them and yours for any chance I got.
I LOVE cooking and eating wonderful healthy food. As a grade schooler, I loved Home Economics and learned very quickly how to measure exactly for the very best cream puffs and such. I've cooked for over 53 years now and always strive to do my best. Others notice this too and nothing ever goes to waste when I cook!
The differences between yours and their recipes are marked.
Yours have exact food values, theirs have none.
Yours are so well tested that when followed exactly per the recipe, they are 100% WONDERFUL, delightful and always turn out PERFECT every time!! This is your professional application, pride, discipline and values showing through in the wonderful results your recipes provide by their exact use and application.
The Paleo guys have no test kitchen and their recipes are a compilation of submissions from all over. They are not bad- they are just not diligently tested and brought up to the same kind of standard yours are. I once used one of their paleo pancake recipes for a Mother's Day Breakfast and was embarrassed to find that three people got a heavy gut feeling from them. Then I realized it had used only Coconut flour and yours all use a combination which would lighten up the flour impact on the feel in the stomach by using yours- all four of the recipes. This showed me your true genius and consideration in piloting the recipes!
I love your work and your standard methodology. Please don't change that and always know yours is five star in quality and that is the best!!
I noticed some soufflé recipes on your site when trying to send you a note as above. I'll try them next!!
Love to cook and keep getting more fit!! I'm 65 and healthier than the last ten years easily!!
- Kristine Bjorge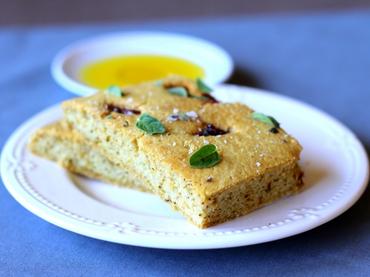 "Your website has changed the way I look at healing through eating"
First let me say how thrilled I am to have found your website a couple years ago. It has changed everything about the way I look at food, cooking, and healing through eating.
I've passed on your website to all of my family and friends, although believe it or not, it's taken years for many of them to recognize the truth of the information (backed by so much research). I can only hope that more people will become open to changing their eating habits as the first and most important step in changing their health.
I just made the Paleo Focaccia Bread and I loved the flavor…the olives and Mediterranean Sun Dried Tomatoes really make it wonderful.
Thank you for all of your work.
- Madeleine Finn
"You should get a 'Nobel Prize"
You should get a "Nobel Prize" for your work in creating your Bun Dough Recipe! We have tried every second rate recipe for bread out there... and they are pathetic (not to mention the unhealthy ones, with all the junk replacement ingredients in them.... you know the ones).
We are impressed beyond description; you are Masterful! We look forward to your continued endeavors and feel you are instrumental in helping to charge our lives in a most positive way! We can hardly wait for your next great breakthrough discovery.
- Mark and Mardy Smithgold
"We will be better and more well because of folks like you"
Thank you so much. I printed the book and am so looking forward to a new way to make and "eat" breads.
God bless you, Kelley, for doing all the research for us. We will be better and more well because of folks like you who share your own story.
- Barbara Small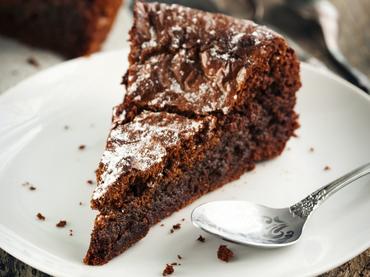 "Everyone… was in awe that it was gluten free!"
I made the flourless chocolate cake for my daughters third birthday last weekend, and everyone was amazed at how good it was. Everyone, including myself, was in awe that it was gluten free. Bravo! Thanks for creating gluten-free and grain-free desserts.
- Deborah Vitale
"Thanks for your very earnest and professional efforts"
Contrary to many who are gluten sensitive/intolerant or are recently working with discovering where they stand with all of this, I discovered this difficulty 25 years ago and have not touched any gluten products since. I lived in France and Asia for much of that time so I am simply saying bravo and thanks for your very earnest and professional efforts with these breads and other creations that don't exist elsewhere.
My first success was with your bread, and it was all deliciously a success. I was astounded and so grateful, no fiascos! So, now you see why/how I know and appreciate your efforts to make this available to real people.
You rock, and your sincerity is touching, to get it "right"!
- Maggie Rooscodsi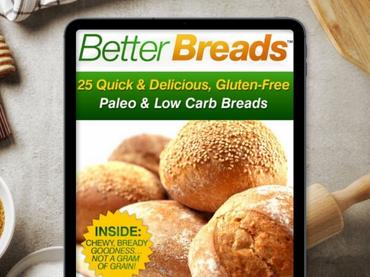 "Better Breads…a gift to mankind!"
Thank you for your beautiful "Better Breads" book. What a gift to mankind! I purchased it and will treasure it!
I was raised in Germany - - - - on bread - - - - . I live for that stuff. But now I am learning about the health and weight problems we have with the new GMO wheat, and I realized I need to get totally off wheat. Period. And right then your "godsend book" showed up in my e-mail box. That means I do not have to give up breads, now I can make a different, healthier kind of bread!

I love you for it!
- Moxie Osmun
"Your Crusty Boule recipe is THE BEST gluten-free or grain-free recipe I have EVER tried"
I have been baking gluten-free for several years and am transitioning to grain-free. Your Crusty Boule recipe is THE BEST gluten-free or grain-free recipe I have EVER tried, and I have tried quite a few. I think you are pretty amazing!
I have Celiac disease and fibromyalgia and am finding that the only way to manage my symptoms—and maybe someday heal them—is a grain-free diet. I appreciate your recipes!
- Chara Armon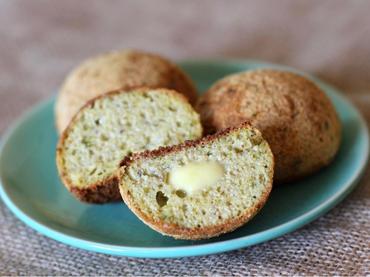 "Keep up the good science and the good work"
I just wanted to tell you how much my husband and I enjoyed these dinner rolls!!! I made them with Kerry Gold Garlic & Herb butter. They were delicious! Thank you!! Keep up the good science and the good work.
I've been moving to paleo over the past year or so…mostly real food. I love the fact that you call for grass-fed which we've also been doing for years now. Expensive but some of the local grocery stores are starting to bring it in.
Love your books!
- Katherine Elliott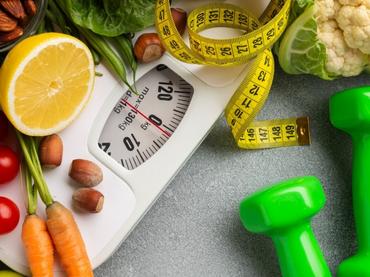 "I Have Lost 78 Pounds!"
Over the past year, I have done a complete turnaround in my diet! I stopped eating most packaged foods and added many more whole, natural, fresh foods to my diet. I have also given up sugar and other artificial sweeteners and made the switch to stevia.
One big change is that my trips to the grocery store are amazingly quick! No trips up and down all the aisles, just a quick trip around the outside and on to the checkout counter. That is a great thing for a busy business woman!
But the best part is that I have lost 78 pounds! The comments and praise I get from people feels great. But I'm still a "work in progress" struggling with the last 25-30 pounds.
I continue to look for resources that would help me with shopping and cooking decisions and recommend specific brands and recipes that will help me continue the lifestyle changes I have already made. That is why I am SO excited about your Meal Genius program!
- Datha J (Janie) Morgan
"I am so Grateful to Healing Gourmet… So Far, I have Lost about 50 Pounds!"
I grew up on foods raised in our family garden and meat we raised ourselves. But in my adult years, I got away from this way of eating as a result of urban living. I gained a considerable amount of weight and developed high blood pressure. I was on medication for the hypertension, but stopped due to the side effects.
I wanted to find a natural way to lose weight and lower my blood pressure. So about three years ago I eliminated all forms of sugar, wheat and soy from my diet. I also buy more fresh organic foods and even have my own garden now.
I am so grateful for the information and healthy recipes provided by Healing Gourmet. You have been very helpful for me in making healthy choices.
So far, I have lost about 50 pounds! My blood pressure is under control, my joints don't ache as much, I have more energy, and I can tolerate hot weather with less discomfort. Eating healthfully requires a bit more time and effort, but I won't go back!
Also, your Chocolate Bliss Cake is truly blissful. It is great to eat something so healthy and yet so delicious.
- Deborah Portukalian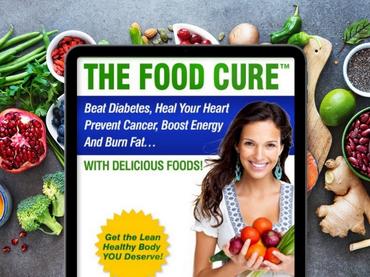 "I've Already Released 20 Pounds Of Fat… And I'm Just Getting Started!"
Although I have had a few thyroid problems, I am basically in very good health. Because of the thyroid problems I gained a lot of weight. Through adding iodine supplements, changing the way I exercise and eating more healthy foods, I've already released 20 pounds of fat. And I'm just getting started!
What I like the most about The Food Cure book series, is that all of the information that I need is together in one place and it is easy to find. Although I knew a lot of the information already, Kelley was the first person who explained the chemical structure of the various fats, which I found to be very interesting. Many people also talk about the "Glycemic load" but this was the first time I saw it in chart form. The explanation of antioxidants was also superb as was the list of additives & preservatives.
I also really like the Healing Gourmet website and have found many delicious recipes there.
- Stephanie Rieffanaugh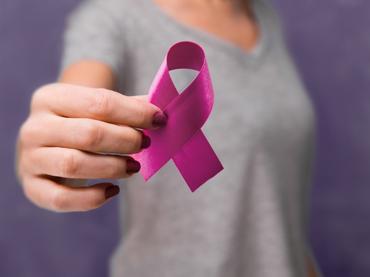 "I'm Finally Doing it, Thanks to You! I no Longer have Lupus or Fibromyalgia!"
Twenty years ago, I was diagnosed with lupus and fibromyalgia and treated with non-steroidal drugs, steroids and antidepressants. Once I started taking these medications, my weight went from 130 lbs to 177 lbs in about a year. I have suffered from these weight problems for years now. Even after I stopped taking the drugs, it seemed impossible that I could lose the weight.
Well, I am finally doing it, thanks to you! I have almost eliminated the sugar in my diet, and have changed my eating habits without feeling uncomfortable or hungry. I eat less and feel better than ever.
Oh, and by the way, I no longer have Lupus or Fibromyalgia (my ANA test was negative). Since I started changing my diet, my symptoms have vanished. And the most important part… I've lost 14 pounds and still losing!
- Dee Collier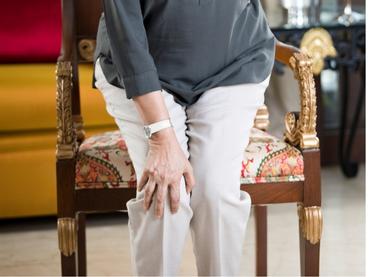 "No More Painful Legs… I Can Sleep Peacefully Again!"
I would like to express my sincere thanks to you.

I am 53 years old and have suffered with "thrush" from the time I was about 21 years old. The creams and oral medicines given to me by doctors only offered temporary relief. Then, at age 45 I developed a problem with hot and painful legs. I can't count the number of nights I lost sleep as a result.
When I began to read your emails, I decided to cut down on sugar and increase my intake of water, home-grown vegetables and fruit. What a surprise! For the past year, the thrush does not attack me anymore. And I have had no more painful legs.
I can sleep peacefully again! Thank you for the great work you do!
- Olive Kalonga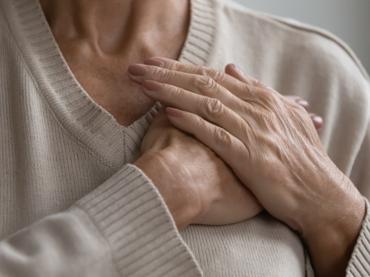 "I'm so Glad I Discovered this Enjoyable Lifestyle!"
My health has always been excellent even though I did the bare minimum to support that blessing. I ate whatever was quick and easy and exercise was pretty much unheard of. I was a busy mom with a career. I thought that I didn't have time to prepare healthy meals… and figured it was too expensive anyway.
Then in my late 30s, I began having joint pain and swelling in my knees. I started taking an antidepressant to mask my feelings. I also took allergy shots twice daily to "cure" my alternating bouts of diarrhea and constipation. I suffered heartburn constantly and became less energetic with every passing day.
Finally, last year, I spent the night in the emergency room because of chest pains. It turned out that this frightening experience was esophageal spasms caused by too much pain medication for my aching knees. ENOUGH!!
I've only been eating well for a couple of months. I never thought I could really do it. But the longer I go without junk, the more shocked I become at how I could eat so much of it. The more water I drink, the less I want a diet soda (much less a six pack a day!). And the cost of better food is not an issue, since I don't buy all the processed foods or drive through the fast food lane.
I am so glad I discovered that this is an enjoyable lifestyle… not a nail-biting test of my willpower while I'm starving and waiting for it to be OVER.
Who knows how many years I may have added to my life or how much more I will enjoy those years because of my new and improved lifestyle. Thank you for showing me the way!
- Kathy Randolph
"My Blood Sugar Readings are Now Perfectly Healthy!"
In 2009, I had prostate surgery which required me to use a catheter. One of the nurses pointed out that my urine was a deep red color and ordered blood work for me. My glucose reading was 25.7 and the nurse announced "You are diabetic."
That was like hearing that I have terminal cancer. However, in the last year I have learned low glycemic as a way of life. My readings are now in the 5 to 6 range. Perfectly healthy!
- Ken Strongman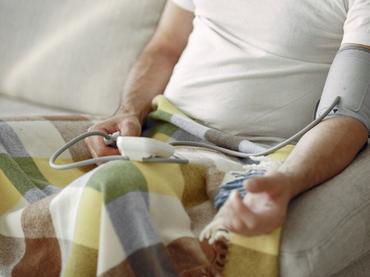 "My Husband is Now Off All Medication!"
Three years ago my husband was suffering from high blood pressure, high cholesterol, and Ross River Virus (a mosquito-borne illness that results in flu symptoms and joint pain). After struggling for months with severe joint pain, he finally took sick leave.
His doctor had him taking medication to lower his blood pressure, cholesterol and help manage the pain. I decided to help him take charge of his health, naturally. We drastically changed our diet and he resigned from his teaching job to reduce the stress in his life.
We used to follow a low-fat, high-carb diet. We increased healthy fat, greatly decreased carbohydrates (especially sugar and white flour products) and greatly increased our vegetables. We even started growing our own organic vegetables and raising free-range chickens.
My husband is now off all medication, his blood pressure is under control and the symptoms of the Ross River virus no longer trouble him at all. It's amazing what following a healthy diet can do!
- Diane How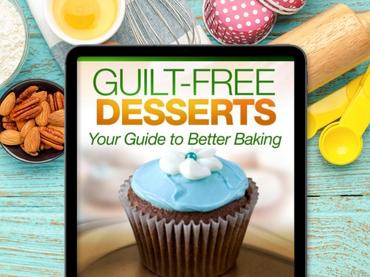 "You have helped me make my life better"
I want to thank you, Kelley, for all your emails and info. You have helped me make my life better and I am grateful. Since I eliminated grains from my diet, I am now able to get up off a chair so much easier and my legs are so much stronger. What a joy to walk with strength.
I have really enjoyed Guilt-Free Desserts which I did purchase and received the Better Breads with it, which for me has been a God Send, especially the rolls.
Again, my thanks for what you do for all of us, me especially.
- Mary Recupero
"My bloating has been reduced about 60-70%"
I've been on SCD for 4 months to help my severe bloating after eating just about anything. In this short time, my reduction in bloating has been reduced about 60-70%. When I do have bloating, it does not last as long as it did before SCD. The first month in following the diet was very difficult, but I promise it gets easier. The trick is to having foods prepared, so you're not starving!
Thanks for the article.
- Alyson
"I have made a great recovery from my illness"
Thank you very much for the information you have sent me and I would like you to know it is of great value to me.
For nearly 30 years I have been going to my renal clinic due to going through chronic renal failure and I have been at logger heads at times with the orthordox attitude of my clinic who frown on supplements. For 8 years I had a fiscluar fitted to my left arm for use on dialysis machine which I refused to go on and I also rejected my clinic suggestion to have a transplant.
The case I argue with my clinic is that I have made a great recovery from my illness due to my digestive track getting healthy again. My bowls work fine, and my view is a healthy digestive track is central for being healthy. I feel in great shape these days and feel I can remain so with the right education to make good food choices and eat healthy.
Once again thank you very much.
- Danny Buckingham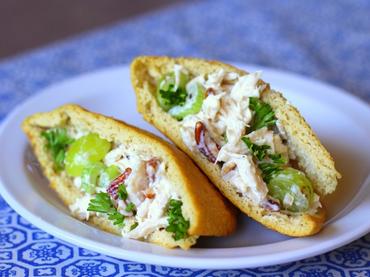 "I can't even begin to tell you how much I appreciate you…"
I so appreciate you Kelley! I can't even begin to tell you how much! About three years ago, my whole system started to mess up. After several painful trial and error experiments, I found out that I cannot process dairy, meat (really miss meat), refined sugars (don't want them anyway), legumes, nightshades, berries and other fruit with seeds, gluten and grains.
I have to peel and cook all veggies, including the greens I put into smoothies, except cucumbers (but have to be careful not to get ones with big seeds). I also have to peel fruit like apples and pears. I have to be very careful not to eat cruciferous veggies more than once or twice a week.
The first time I baked and then bit into your grain free pita bread recipe, I cried!! It tasted so good and it had been so long since I'd had any type of bread! I make them every other day now!
I've done a lot of experimenting with this wonderful recipe. I've added pureed onion & garlic with herbs, very tasty! I've added pumpkin before too. Thank you so much for your hard work and all you went through to create these recipes!
- Darice Robertson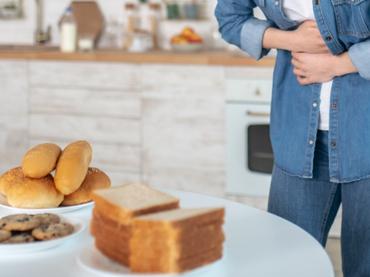 "I Was Tested for Food Allergies and Sensitivities… It Was Money Well Spent!"
Once upon a time I could eat anything and everything. I thought I had a cast-iron stomach. However, by the time I reached my thirties that changed. I had trouble digesting some things. And when I got upset, it was better if I didn't eat at all.
Then in 1997 I collapsed twice. I passed out, and then felt weak the rest of the day. I had problems sleeping. I felt stressed all the time, had skin problems and very low energy levels. What on earth was going on?
I decided that I needed to be tested for food allergies, sensitivities and everything that might be detected in blood samples. So, I found an independent lab that handled everything for one flat fee. It was money very well spent!
I learned that I had developed sensitivities to many foods. This was not because of an allergy, but because I ate them so frequently. I often ate leftovers of the same meal for several days in a row.
This lab offered a free interpretation and food plan. They put me on a "rotation diet" where I ate from certain related food families on a given day and then other food families the next day, in rotation.
My digestion improved remarkably. I quickly regained my energy. And I just felt more comfortable with myself. I am so excited about your Delicious Solutions program. It will make it so much easier for people like me on a special diet!
- Laura S
"I Can't Imagine How Many People Have Allergies and Food Insensitivities… and They Don't Even Know It!"
I was a healthy 45-year old who never showed any health problems. My cholesterol and blood pressure were always perfect. I was relatively active but somewhat overweight, so I started eating more salads with salmon or steak and lots of vegetables like broccoli and cauliflower.
One night, I woke up feeling like my neck was pulsating to the very fast beat of my heart. It was a frightening experience, so I went to the ER, where I found that my blood pressure was 200 over 170. They thought I was having a heart attack!
They ran a number of tests, but nothing showed up. After several specialists couldn't figure out what was wrong with me, I saw an MD who solved the mystery.
I had food allergies to broccoli, lettuce, and cauliflower. All the foods in the cruciferous family! Those foods are very healthy to eat, but they are not right for my body.
Thankfully, I now know to avoid them. But I can't imagine how many people have health problems related to allergies and food insensitivities… and they don't even know it!
- Bev Barton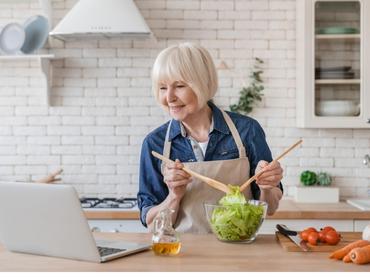 "I am So Excited about Meal Genius… Hundreds of Menus and Recipes Custom Tailored for My Needs…"
I slowly changed my way of living, eating and thinking over the last 15 years. The more open I was to change, the more I learned. I now know that fresh, organic fruits and vegetables, raw dairy, and organic, free-range, grass-fed meats are what we need to be healthy.
Since I have made these changes and eliminated most junk foods, I rarely get a cold and have had no other illnesses. Even at 64 years old, I have beautiful skin and almost no wrinkles.
I do have a problem, however. Testing has shown that I have several food intolerances. This can be very problematic, even when I cook at home. That's why I am so excited about your Meal Genius program.
All I have to do is fill out the wellness assessment and food preferences and hundreds of delicious menus and recipes will be delivered custom tailored for my needs!
- Alice Goers, CAP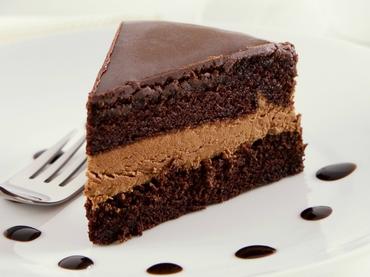 "…Went Off Gluten and within Three Days, 30 Years of Headaches went Away…"
I had headaches almost every day from the age of 15 to 47. I did all the medical things – blood sugar monitoring, testing for heart issues, ENT testing for dizziness. Everything always came out fine. I ate healthfully (or so I thought). But I was still getting these headaches. Imagine 30 years of pain and frustration!
Then I met a naturopathic doctor and made an appointment to see him. Before the appointment he asked me to keep a diary of the things I was eating. At the appointment, we talked extensively about my medical history. He sent me home with a few supplements, a prescription for a blood test, and a suggestion to go off gluten for a month.
Within three days, I stopped having headaches and my dizziness ended completely. It is now three years later and I am so much happier!
And thank you so much, Kelley, for your delicious Chocolate Bliss Cake. I know when people try it they will love it as much as I do.
Peace and Love,
- Suzanne Stapler
"Finally, I went for Allergy Testing… I Feel So Much Better Now!"
My story started as a child with allergies – mainly asthma – that would send us rushing to the doctor's office for shots, prescriptions, antibiotics and inhalers.
I was so malnourished I would eat the dust off the bumper off the car because it tasted good! Yuck! I outgrew the asthma but had low energy, yeast infections and bronchitis on a regular basis.
My immune system was shot by the time I was an adult, so I began having hormone, adrenal and thyroid problems. Finally, I went for allergy testing. I learned that I had allergies to many grains, especially corn and wheat. I live in Kansas, and had noticed that my intestinal symptoms, achy joints and seasonal allergies always flared up when the corn was maturing or being cut.
But I didn't take it seriously or even know what to do until 2002, when my son started to lose weight rapidly and have major intestinal distress. In my research, I came across Celiac Disease. When I looked at the symptoms list, I almost fell over!
My dad had died of lymphoma at the age of 53 and on most of the lists of complications related to Celiac, you find lymphoma and other cancers.
Soon after, I started on corn- and gluten-free diet. The process of getting off the
grains has been difficult, but well worth it. I feel so much better now and find it much easier to maintain a healthy weight!
- Lori Hager-Johnson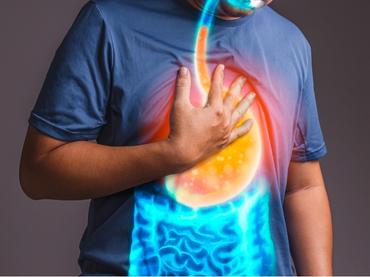 "I found the Paleo eating style…within 3 months I was completely CURED"
I came down with miserable acid reflux (which I initially thought was a racing heart) about 3 years ago as a very fit 37 year-old athlete. An upper G.I. scope showed some minor esophageal damage, and I was put on a month of Prilosec. Worst decision ever. When I tried to stop the medication, I was hit with the worst rebound symptoms ever. Worse than my INITIAL symptoms. A Gastroenterologist told me my only option was to be on acid blockers for the rest of my life.
I researched everything and decided on not taking his advice, and found the Paleo eating style. Cut out most carbs and all grains. Within 3 months I was completely CURED, and haven't had a problem in over 2 years. Thank goodness I didn't take the expert's advice.
I wish everyone with reflux would read this, it's living in unnecessary misery if you don't.
- Patrick
"IBS disappeared, weight loss, more energy, migraines disappeared…"
Thanks for your great book. I have been following the grain-free and dairy-free diet for almost a year and found the following benefits: IBS disappeared, weight loss, more energy, migraines disappeared. Even more impressive, my sister has cured her chronic idiopathic uticaria for which she had been on cyclosporine for 4 years previously. Within a month of the diet, she came off her medication and has been cured completely. Along with other benefits such as weight loss and sinus problems resolved.
Thanks again and I hope to try more of the recipes soon.
- Dr. Jean Fletcher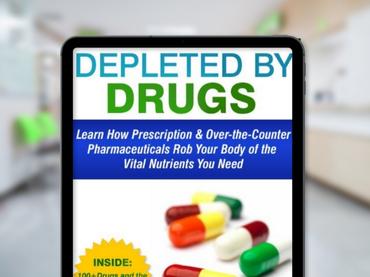 "I was Definitely 'Depleted by Drugs'…"
I just read your report, "Are You Depleted by Drugs?" and just in that booklet realized that you have something really powerful with your series. I was on several meds and I can see now why I was lacking energy.
Since being diagnosed with diabetes years ago, I have lost 100 pounds (45 pounds in just the last year). But I want to lose another 15 pounds and get off insulin injections. I am really excited about The Food Cure and I'm confident that this is just the information I need!
- Linda Luit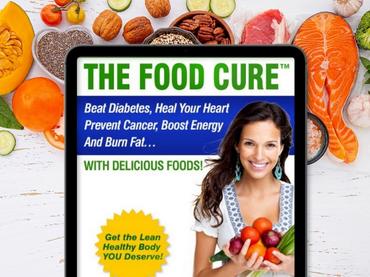 "Your Books are Ten Times Better than Other Sources of Health and Cooking Information… All the Info is at One Source…""
Unfortunately, I have been sick all my life. Arthritis came on me when I was just 6 years old. I was diagnosed with diabetes when I was 30, and then PCOS and hyper-cortisolism. I am now 51 and on disability.
Your informative books have become a valuable resource that I use almost every day! To have all this knowledge in one place makes it so much easier to find ways to help myself feel better. Internet cruising can take so much time. Hours will pass just looking for one or two recipes.
But with The Food Cure I can skip all that and find the answers right away! Your books are ten times better than other sources of health and cooking information that I have found. All the info is at one source.
One thing about me is that I always look at the person who creates the diet, because I assume that person is able to follow it. Sometimes they look sick. Sometimes they look old. But YOU LOOK GORGEOUS! I think, if it does that to her, then I might get the same results. I can hope, right?!
So far, I have lost 20 lbs and I am feeling better all the time!
By the way, the most impressive results I have found to make myself feel better is eating raspberries. They have changed my life! I don't know what it is about them but I just feel better when I eat them consistently.
- Millissa Paige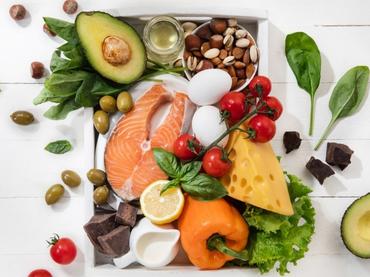 "You have re-ignited my enthusiastic feelings about everything that we put on and inside our bodies"
I was amazed to read your piece on well-being and awareness. Due to a lifestyle change, I have for 14 years watched what I eat and helped others to look at their food and everything that comes with eating and even shopping.
I loved the way you put your views and expertise over in the written word and I will be ordering your product.

I am 65 next month and very fit in mind and body and intend to stay that way. I often say I will think about retiring when I am about 92, and with the way I take care of myself now and in the future I will make it happen.

You have re-ignited my enthusiastic feelings about everything that we put on and inside our bodies.
- Pauline Kelly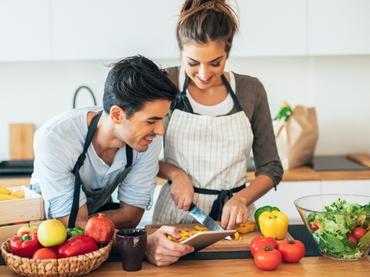 "I have searched many websites and bought quite a few books, but none even come close to your site"
I have searched many websites and bought quite a few books, but none even come close to your site. The information is very accessible, and the recipes are fantastic. (I did purchase all of your books, by the way, and love them.)

My wife and I have been eating 'primal' (we use dairy) for several months. We have lost a little weight and many inches. Our clothes fit much looser than they did. We do Crossfit style workouts twice a week (that's enough for mid-sixties people. We need the recovery time.) and feel great.
This isn't exactly a 'success story'. I just wanted to let you know how much we appreciate all that you are doing. (And I can't believe your very reasonable prices!)
- Ken Pritchett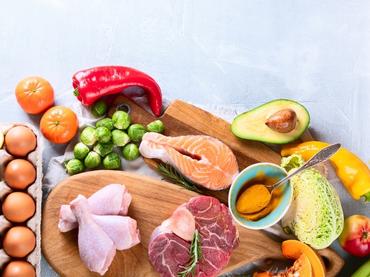 "Your book has solved my frustrations with eating Paleo"
Thank you for caring so much about what foods we eat these days, I have been on Paleo for 43 days and have never felt better. I've been feeling a few frustrations, which today you have solved with your wonderful eBook that I just purchased.
- Gwendoline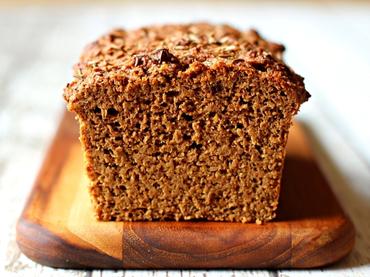 "This makes it easier to follow a healthy path"
I'm eating bread from your creation right now and I love it. I've been following healthy eating of wholesome food for a while. Making changes a step at a time. I made the hearty sandwich bread on Sunday for dinner and it's all gone now on Tuesday. I will bake some more and will try the banana bread as well.
I've been aware of wheat problems, etc. but there hasn't been an easy and edible alternative that we can do at home, until now, that is. This makes it easier to follow a healthy path. I take my health seriously.
Very grateful and thank you.
- Clivy Pereira
"So many people would suffer and spend less if they only received these truths"
I have to tell you, this is one of the most incredible programs ever. I am only 18 years old, but love health/nutrition and am planning on studying Dietetics in college. So many people would suffer and spend less if they only received these truths. Thanks for the incredible amount of work you've put into it all.
- Kathryn K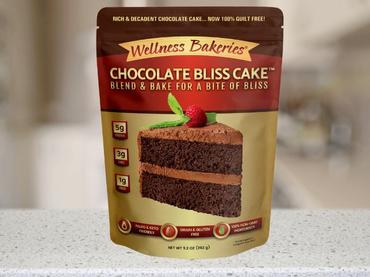 "Bowled her physician over with perfect results…"
Thank you, thank you for the cake mix and the ganache package. You are very sweet and good for all of us, just like your products.
Another big thank you: For 25 years I have had extremely high cholesterol, hardly helped by medication and eating what everyone says was healthy for you. Then this past October my blood sugar skyrocketed and my physician gave me 3 months to get it down or do the whole diabetic thing. That sent me on an internet search to get some answers as to why this was happening when I was following all I was told to do to be healthy. Ta da: I found Healing Gourmet.
After only 3 months of putting into practice all I learned from your articles and a major kitchen cupboard overhaul, my next lab work came back with such good numbers, including halving what my blood sugar numbers had last been, that now I am totally off cholesterol meds. I have never felt better and I've dodged that diabetes bullet. Weight loss is an added bonus, as is being able to move without joint pain, not being ravenously hungry all the time, and a jillion other benefits. My hubby eats right along with me à la Healing Gourmet, and just recently bowled his physician over with perfect results from his latest labs and yearly physical.
Well, much more than you probably wanted to know. But, I do hope this encourages you to keep up the good work, knowing you are making huge differences in people's lives. And the bakery products you sell are the cherry on top!
Thanks again for the goodies. Yummmmmm.
- Judy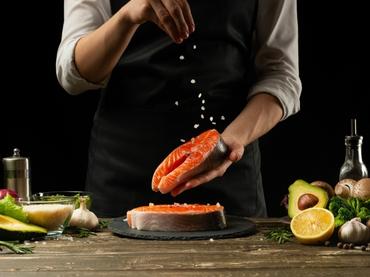 "I have been able to expand my horizons as an 'eater' and a chef"
You folks are unbelievable! Thank you for all the fantastic products and recipes. I am on a cancer diet - gluten-free, no sugar, very little dairy and minimal animal fat. You have given me resources and ideas that have made the restrictions almost painless, as well as an ongoing education about foods and cooking methods.
Thanks to you, I have been able to expand my horizons as an "eater" and a chef, in the process making life more enjoyable for others around me as well.
Keep up the good work, and I eagerly await whatever comes next!
- Bobbi Gulick