Cook Twice, Eat Six Times!
In fact, you'll cook just two dinner meals and turn them into six different and delicious dishes!
You'll spin a simple roast chicken into Mexican Chicken Tacos... Chicken Cobb Salad... Paleo Chicken Fettuccine... or Sonoma Chicken Salad.
You'll turn a set-it-and-forget-it pork tenderloin into Pork & Apple Salad... Asian Pork Lettuce Wraps... and Quick Pork & Pepper Stir Fry.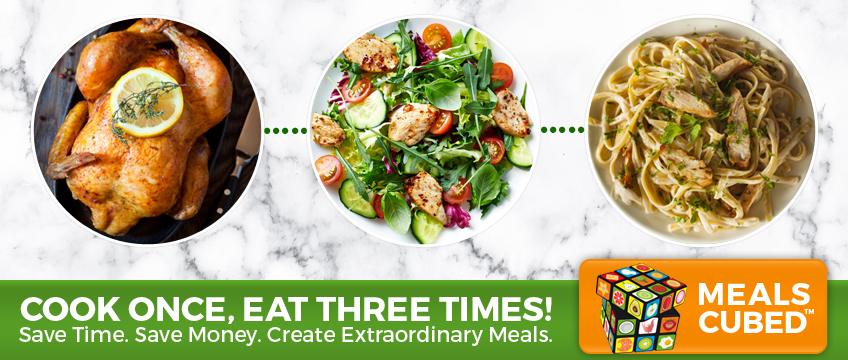 Best of all, you can make this happen in just ONE click when you sign up for Meal Genius.
Simply check the box for Meals Cubed on your Personalization Quiz and your plan will provide you with two dinners that you'll spin into six - all scaled for your family and meeting your unique preferences.