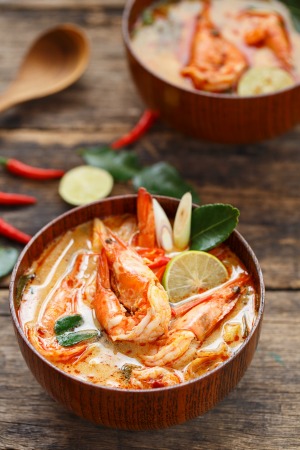 In fact, in less than a decade, the Instant Pot has become a household name. It's one of the top sellers on Amazon, with a quarter of a million sales on Amazon Prime day alone.
And all for good reason! It's thanks to the Instant Pot that we're able to quickly cook food with juicy, tender, and delicious results.
Quite possibly most impressive is the speed at which gourmet meals are created. Because the Instant Pot uses the power of steam to trap heat, it speeds up cooking by close to 70%.
In addition to saving time, cooking with the Instant Pot also helps to preserve vital nutrients in your food, thanks to its low heat, moist cooking method.
Instant Pot Meals: Revolutionize Your Cooking & Simplify Your Life
If you're a skeptic on its capabilities, rest assured that the Instant Pot has revolutionized the way we cook here at Meal Genius. With features like the "sauté" option, this kitchen magician allows you to start and finish your whole meal in just one pot. Plus, the Instant Pot is secured by ten safety mechanisms, so the days of fearing pressure cooker explosions are over.
Unfortunately, despite its popularity, many internet sites fail to provide healthy options for Instant Pot recipes. They turn to subpar, Standard American Diet ingredients for their meals, making it tricky to adapt for specific dietary needs. When you choose to take your health seriously, it can require a lot of research and often a lot of time in the kitchen. We've done the recipe work for you… now just let the Instant Pot do the rest.
Our collection of mouth-watering Instant Pot recipes span from classic Instant Pot chicken recipes, to Instant pot beef recipes, Instant Pot seafood recipes and even Instant Pot dessert recipes!
Creative, Flavorful and Healthy Meals from the Instant Pot
Packed with nutrition, our Instant Pot recipes aren't just healthy, they're creative and diverse too. From savory Instant Pot Chicken Marsala… juicy Instant Pot Meatloaf… restaurant-style Instant Pot Pork Belly… and no-fry Instant Pot Paleo Meatballs, the Instant Pot helps to keep dinner creative without breaking a sweat.
In fact, if you love your Instant Pot meals as much as we do, you might just forgo dinner out and make restaurant night… at home! Instead of take-out, try our authentic (and soy-free) Instant Pot Cashew Chicken… and for Taco Tuesdays, we can't resist the Instant Pot Barbacoa Tacos!
Truth be told, the Instant Pot transformed our grandmother's pressure cooker into a modern-day lifesaver. You'll love the variety of recipes that we've created with your health and happiness in mind. The Instant Pot makes Paleo Hummus possible, and yields dense, gelatinous Instant Pot Bone Broth in under and hour (and without smelling up the whole house!). It can turn a whole chicken into a succulent, fork-tender roast in a mere fraction of the time it would take to bake. And for dessert? Scrumptious baked apples in less than half an hour or decadent Instant Pot NY Style Cheesecake.
Goodbye, slow cooking that turns your food to mush. Hello, speedy, delicious and nutritious meals!
Instant Pot Meals + Meals Cubed: Cook Once, Eat Three times
We love cooking with the Instant Pot so much that we've even created an Instant Pot Meal Plan that allows you to turn one meal… into three.
That's right. Your Instant Pot Fork-Tender Whole Chicken on Monday night will get spun into a Chicken Cobb on Tuesday night and a Quick Chicken Zoodle on Wednesday night – saving you immense time in the kitchen (not to mention clean up!) Simply choose "yes" to Meals Cubed when you sign up to use our handy-dandy techie tool!