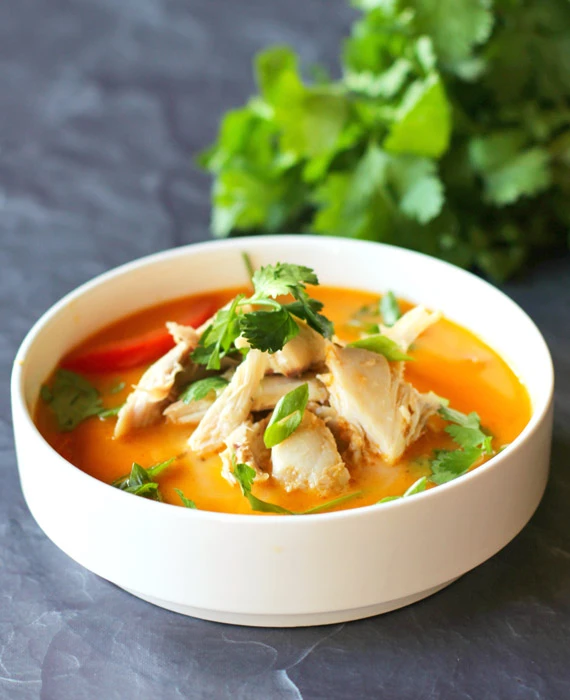 After a grueling day, it may seem like a burden to make a meal from scratch. For many, this means turning to a frozen dinner, ordering a questionable take-out meal… or going for drive-thru.
While it's well-known that these foods are laden with harmful chemicals, unhealthy fats, refined carbs and sugars, many of us readily overlook this in exchange for the convenience.
Unfortunately, over time, these unhealthy food choices take a toll on your health. In fact, research shows that chronic diseases are highly linked with consuming these "ultra-processed foods".
The great news is that here at Meal Genius, you never have to sacrifice your well-being for convenience. You can have your tasty meal in 30 minutes… and make it good-for-you too!
30 Minute Meals to Satisfy Your Cravings
In fact, we have quick and delicious recipes for all of your favorite restaurant-style meals...
Craving Mexican? Skip the low-quality filler foods and bring a sizzling platter of Paleo Chicken Fajitas to your table in under half an hour.
Is a juicy burger calling your name? Make a mouthwatering Bacon Bleu Burger with Sweet Potato Wedges that rivals your favorite burger joint.
Why order pizza when you can whip up your own "hand-tossed" Keto Meat-Lover's Supreme Pizza – and have it on your table before the delivery driver could arrive.
In the mood for Thai? Try our one-pot Thai Chicken Curry – made with one of our all-time-favorite tools, the Instant Pot - ready in just 10 minutes.
Looking for a savory seafood meal that easy to make… and won't break the bank? Try our 20 minute Shrimp Scampi with Zoodles or Simple Salmon Burgers.
Creative, Flavorful and Healthy Meals in a Hurry
Packed with nutrition, the recipes you'll discover here at Meal Genius aren't just healthy - they're creative and diverse too.
So say goodbye to salaving away for hours in the kitchen... and bid adeiu to convenience foods that don't cut it. And say hello, to speedy, delicious and nutritious meals your whole family will love!